"The Firstborn Son Show" joins the "P20Talks" Conference in San Diego, CA on August 16-18, 2012 as professionals with a variety of parenting and family disciplines tackle this and more.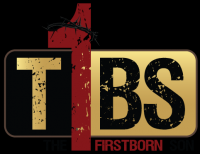 FOR IMMEDIATE RELEASE / PRURGENT

Bothell, WA – July 19th, 2012 – The question "Is the downturn on the quality of life (finances, child molestation, etc.) a direct reflection of the collapse of life skills?" will be a part of the discussion at the upcoming "P20 Talks" conference in San Diego, CA on August 16-18, 2012. "The Firstborn Son Show" (http://blogtalkradio.com/thefirstbornsonshow) with host Ezechiel Bambolo, Jr. recently featured a discussion on the topic of life skills and the purpose of the upcoming conference. The show featured the organizer of the conference and founder of the LinkedIn Parenting 2.0 group Marlaine Cover (http://www.blogtalkradio.com/thefirstbornsonshow/2012/07/14/parenting-20-conference--august-16-18-2012-san-diego).

In 2012 we have seen the unfolding of the Jerry Sandusky trial and child molestation scandals at Penn State University. We have also seen the display of public insults by White House guests directed at the portrait and person of the late President Ronald Reagan. We continue to experience a profusion of national financial difficulties within families and the federal government portraying a continuous lack of interpersonal discipline. The "P20 Talks" (http://parenting2pt0.org) asks the question "Why isn't a child's life skills regarded as important as his/her academic skills?" Noting societal displays we have mentioned above and more, it appears we are missing the mark severely in answering that question accurately and fruitfully as a society.

The quality of life in society is falling fast due to the deficiency of life skills. But how to address this problem is another challenge. This conference's panel of knowledgeable professionals will present solutions, as well as welcome ideas and discussion from attendees unlike the typical keynote speaker format.

A show archive of the discussion with founder Marlaine Cover is available at http://www.blogtalkradio.com/thefirstbornsonshow/2012/07/14/parenting-20-conference--august-16-18-2012-san-diego or listeners can subscribe to the archives via the RSS feed located on the host page. Read more about the host and other similar discussions on Ezechiel Bambolo, Jr's blog at http://the1stbornson.blogspot.com.

About "The Firstborn Son Show"

"The Firstborn Son Show" is an interactive, live Internet talk-radio show that focuses on reigniting the discussions of family legacy in homes, and it strategic long term effects. Host Ezechiel Bambolo, Jr. explores a great variety of family issues that face America and our world today. Callers are encouraged to call (646) 478-3514 to listen or ask questions. The stream and archives are available at http://www.blogtalkradio.com/thefirstbornsonshow. The show is live every Saturday afternoon at 4 p.m. Eastern/ 1 p.m. Pacific. The show is hosted on BlogTalkRadio.

About BlogTalkRadio

Launched in 2006, BlogTalkRadio is a social media platform that allows users to host live, interactive radio shows, with no downloads or extra equipment needed. BlogTalkRadio's unique technology and seamless integration with leading social networks enables individuals, corporations and organizations to create and share their original content, their voices and opinions in a public worldwide forum. Since the network's inception, thousands of hosts have broadcast more than 600,000 shows to the millions of listeners it attracts each month. Featured network guests include: President Barack Obama, Francis Ford Coppola, Maya Angelou, David Baldacci, and many more. BlogTalkRadio has been featured on ABC News, The Washington Post, Portfolio, Talkers Magazine, and TheStreet.com. The citizen broadcasting network can be found at http://www.blogtalkradio.com.