Energy supply company Great Energy Rebate is currently promoting its recently expanded Affinity Program, which now allows customers of the New York ESCO to give to a wide array of charities.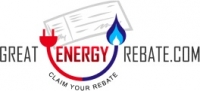 FOR IMMEDIATE RELEASE / PRURGENT

Great Energy Rebate, a deregulated energy service company available online at http://www.GreatEnergyRebate.com, offers lower rates and a variety of rebates so that customers can save on their energy costs. The company is currently encouraging customers to sign up for its Affinity Program, which gives some of the cash saved to charities and non-profit organizations.

"At Great Energy Rebate, we believe that the best kind of business is one that looks at the greater good rather than just the bottom line. The focus at our New York ESCO has always been on the customer, which is why we offer such incredibly low rates and is also how our rebate programs came into being. Our Affinity Program takes things one step further and now, in addition to focusing on the consumer, we are also able to provide important services for the community. With the help of our energy service, our customers can easily donate to a wide array of charities," said Ari Gralla, CEO of energy supply company.

The Affinity Program from Great Energy Rebate works off of the rebates offered by the energy supply company. The rebate program gives customers of the New York ESCO cash back for each year that they are signed up for service. Customers typically receive a $50 check after signing up for service from Great Energy Rebate and an additional $25 for each year of service after that. The rebates are not applied towards the energy bill, but are given in the form of a check, which allows customers of the energy supply company to spend the extra money on whatever they'd like.

With the Affinity Program, customers can choose to pay the rebate forward. Those who sign up with the Affinity Program become Affinity Partners with the ESCO. Affinity Partners receive the regular $50 cash sign up bonus, but the checks for their yearly rebates are given to a charity of their choice. The New York ESCO has a long list of charities that subscribers can choose to give their rebates to, and customers can also request to add specific charities to the list.

"The Affinity Program is a way for our energy service company to band together with our customers and give back to the community. It is a joint effort that emphasizes the importance of community and the amount of good that people can do when they work together. Even if just 1,000 New York residents signed up, the charity would receive $25,000 on a yearly basis, which can really do a lot of good," said Gralla.

To become Affinity Partners with Great Energy Rebate or to find out more about the services, rebates, and discounts that the New York ESCO offers, visit its website at http://www.GreatEnergyRebate.com or call 1-855-226-3637. The company can also be liked on Facebook or followed on Twitter at http://www.facebook.com/GreatEnergyRebate or http://twitter.com/NYEnergyRebate, respectively and it keeps an ESCO New York blog at http://www.EnergySolutionsBlog.com.