Great Energy Rebate, a New York ESCO, is encouraging business owners to cut their energy costs with its new rebates program.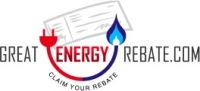 FOR IMMEDIATE RELEASE / PRURGENT

As a certified energy service company, Great Energy is now offering commercial business owners in the New York area the chance to save on their energy bills. Available online at http://www.GreatEnergyRebate.com, the New York ESCO is offering savings in the form of rebates, referral programs, and guaranteed lower prices as compared to the default ESCO New York City residents typically use.

"Switching to Great Energy is easy. There is no enrollment fee for signing up with our energy service company and we guarantee a seamless transition with no service outages during the switch. Signing up for our New York ESCO can also help businesses save money. New and existing customers of Great Energy can receive rebates, and any company can earn extra savings by referring a friend or family. We even offer great deals on the baseline prices for gas and electricity, with a guaranteed lower rate that can save companies who sign up with our New York ESCO up to $200 annually," said Ari Gralla, CEO of Great Energy, a leading New York ESCO.

Studies done over a six-month period indicate that the average customer in New York spent an extra $80 on their gas and electricity bill when signed up with the default ESCO NY. Those who had signed up with the Great Energy Rebate energy supply company, on the other hand, received savings of approximately 13 percent just on the cost of the gas alone. This figure does not include extra savings bonuses earned from rebates or referrals, which can quickly add up for dedicated customers.

New companies that sign up with the energy service company can receive a $50 enrollment rebate, which will be credited to their account within 90 days. Longtime customers of the New York ESCO will receive an additional $25 rebate for both the second and third years of service. In other words, energy supply company Great Energy Rebate offers companies a total of $100 of savings just for signing up and being a loyal customer.

Existing companies are encouraged to share the savings. Those who refer the Great Energy ESCO New York to friends and family will receive a $25 bonus for each new account, and the new customer will receive the same $100 in rebates offered to all new customers of the energy service company.

In addition to its various incentive programs, the New York ESCO also offers savings on the actual price of the gas. Because the energy supply company trades on the open market, it can obtain significantly lower prices than the default ESCO NY. Residential clients can save up to $200 off their yearly energy costs, and businesses have the potential to save even more.

Modern companies rely heavily on electricity and gas for everything from heating the workplace to conducting business. Everything requires gas, from the computers used for sending out communications to the fridge in the break room. Small businesses that rely on the default ESCO NY offers can end up paying hundreds of dollars more than they need to, just for basic electricity costs. Switching to an energy supply company like Great Energy Rebate allows those dollars to be diverted to where they're needed most.

To find out more about the savings New York ESCO Great Energy Rebate offers, visit http://www.GreatEnergyRebate.com or call 1-855-226-3637. Great Energy can also be found on Facebook at http://www.facebook.com/GreatEnergyRebate or on Twitter at http://twitter.com/NYEnergyRebate, and the company's ESCO NY blog can be found at http://www.EnergySolutionsBlog.com.