New York-based energy service company Great Energy is promoting its rebates and savings to new customers.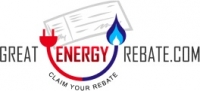 FOR IMMEDIATE RELEASE / PRURGENT

Great Energy, a certified energy service company based in the New York City area, is currently promoting its top-tier service as well as its many bill-saving opportunities to consumers seeking to lower their energy expenses. Available online at http://www.GreatEnergyRebate.com, the New York ESCO is currently reaching out to potential customers with service highlights that include short-term contracts, rebate opportunities, and a guarantee that its customers will pay less annually than if they remain with their existing utilities.

"Signing up with Great Energy is a safe and incredibly seamless way for our customers to really ratchet up savings on their home energy services. As an online service of ABN Energy, we promise that our clients always have the highest-quality energy supply, with no hiccups or interruptions. The way it works is that, instead of customers' utility providers buying gas or electricity on their behalf on the open market, we do. The logistics of the service, however – the delivery, monthly billing, and the emergency service – all remain with the utility, so there's no complication involved in transferring to a new energy service company. As a reputable ESCO NY, we've been approved by the Public Service Commission to purchase energy on the behalf of our clientele," said Ari Gralla, the CEO of the energy supply company.

One of the newer incentives rolled out by the ESCO New York is its extensive rebate program, which rewards customers not only for signing up initially but also for their loyalty and even for the friends who they refer to the company. Upon sign-up, new clients are slated to receive a $50 rebate within approximately 90 days; after that, they receive a $25 rebate in their second year of using the New York ESCO and an additional $25 rebate in their third year. Customers are additionally eligible to gain another $25 upon the sign-up of each new client they refer to Great Energy, making it possible for consumers to continuously earn rebates from the energy service company.

Great Energy strives to make its services as accessible as possible to new clients, promising free online enrollment that can be completed in a matter of minutes. Because the energy supply company buys gas and electricity directly on the open market, it can also guarantee savings that utility companies can't promise, as well as the sustainability of its rebate program. Great Energy assures its clients that they will never be without energy service at any time. The company's contracts are additionally short-term instead of stretching over multiple years, which means that clients have the flexibility to change the terms of their ESCO NY service when they so choose.

To contact the energy service company, go online at http://www.GreatEnergyRebate.com, or call 1-855-226-3637. Great Energy also maintains social profiles at http://www.facebook.com/GreatEnergyRebate and http://twitter.com/NYEnergyRebate, and writes an ESCO NY blog at http://www.EnergySolutionsBlog.com.