Wrist Clocks, a high-end watch retailer known for its steep discounts on Welder watches, Edox watches, and other coveted brands, has recently reduced its prices on its inventory of Swiss Army watches for men and women.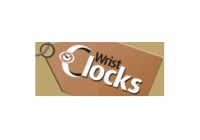 FOR IMMEDIATE RELEASE

Wrist Clocks, an online luxury retailer that specializes in supplying high-quality watches at affordable prices, has recently cut the prices of many of its most popular Swiss Army watches for men and women. Available online at http://www.WristClocks.com, these new deals offer the quality associated with the Swiss Army brand at price points that make the brand items accessible to most shoppers.

"At Wrist Clocks, we understand the allure of a high-quality timepiece. Whether consumers are partial to Valentino watches or Weil watches, an expensive timepiece makes a statement that is impressive but still tasteful. However, while no one can deny the attractiveness of a designer watch, the astronomical price tags typically associated with such items put them squarely out of reach for many. Our goal at Wrist Clocks is to make these expensive watches more accessible, by providing high discounts on our inventory of coveted, brand name products, which includes our Swiss Army watches for men and women," said Murray Ganz, president of the watch retailer Wrist Clocks.

Wrist Clocks is now promoting price reductions on its collections of Swiss Army watches for women and men. The luxury retail outlet currently boasts over 50 Swiss Army watches in its collection, some of which, for a limited time, are priced at under $100.

One of the most popular Swiss Army watches for women on Wrist Clocks' site is the 241186 from the Victorinox Vivante collection. The watch, which usually retails for $1,295, is now available for only $472, a full 64% off the manufacturer's original price. The timepiece offers wearers an elegant look, with its silver hands, Arabic numbers, an onyx cabochon crown and 34 diamonds encrusting the bezel. The band is slim and delicate, and consists of brushed and polished stainless steel links. For a similar style at an even lower price, Wrist Clock also offers the Vivante 241168 for only $149. The timepiece boasts a minimalist and classic appeal, with its gray faceplate complemented by a genuine black leather band, and is available at a 60% discount. Both of these Swiss Army watches for women come in their original boxes, and are eligible for Wrist Clocks's two-year warranty.

Wrist Clocks offers similar deals on its selection of Swiss Army watches for men. The 24372 from the Army Air Boss Mach 4 Collection is currently available to consumers through the retailer's Super Savings program, which offers even further discounts from its typical price reductions. Now priced at only $495, a 50% discount off the MSRP price of $995, the timepiece features a bold, black faceplate, a sturdy, stainless steel band, and a manual wind option.

Wrist Clocks is constantly updating its inventory and introducing new, limited-time sales on a diverse array of brand-name timepieces, from Welder watches to Valentino watches. Consumers are encouraged to bookmark the site and visit it regularly for the ever-updating selection of deals.

To view the newly discounted Swiss Army watches for men and women, visit the Wrist Clocks website at http://www.WristClocks.com or call 866-622-3785 to speak to a customer service representative. To read the company's blog, visit http://www.WristClocksBlog.com. The company is also active in the social sphere and can be found on Facebook at http://www.facebook.com/WristClocks or on Twitter at http://twitter.com/WristClockscom.