Mexico bariatric surgeon, Dr. Gabriel Rosales, has updated his website to educate patients on obesity surgery.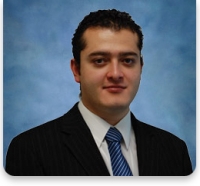 FOR IMMEDIATE RELEASE

Dr. Gabriel Rosales is pleased to announce that he has taken steps to update his website in order to better educate prospective bariatric surgery patients on the various treatment options available to them at Obesity Free. Obesity Free is Dr. Rosales' Mexico weight loss surgery clinic, where national and international patients undergo gastric banding and gastric sleeve surgery.

The Obesity Free website now features up-to-date content on obesity and the two treatment options offered by Dr. Rosales. It also offers comprehensive information on the surgical locations in Monterrey and Piedras Negras, where international patients travel to receive treatment from Dr. Rosales. Patients can now use Dr. Rosales' website to get in touch with him using a convenient contact form. Prospective gastric band and Mexico gastric sleeve surgery patients will find this newly revamped site to be a great resource when considering weight loss surgery in Mexico.

About Dr. Gabriel Rosales

Dr. Gabriel Rosales has been performing weight loss surgery for more than five years, during which time he has treated more than 3,000 patients.

Dr. Rosales attended medical school at Universidad De Monterrey (UDEM), which is accredited by the Southern Association of Colleges and Schools in the United States. He then went on to complete his general surgery internship, followed by several post-graduate and fellowship courses in weight loss surgery. He is affiliated with a number of national and international medical organizations, including the American College of Surgeons. He is certified by the Mexican Board of General Surgery.

Schedule a Consultation with Dr. Rosales

Dr. Rosales encourages all individuals from Mexico, U.S. and Canada seeking obesity treatment to contact him for more information. Dr. Rosales is fluent in Spanish and English and offers educational and throughout consultations. To learn more, please visit his website at http://www.obesityfree.com or contact his office toll free at (888) 831-2144.