TDI Properties, a Los Angeles apartment management company, is now offering renters a slew of assistance options online, from scheduling maintenance to paying bills.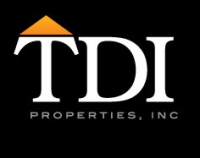 FOR IMMEDIATE RELEASE

TDI Properties, a Los Angeles property management company, is now promoting its various rental assistance options for consumers. The firm's website, http://www.TDIPropertiesInc.com, offers renters the ability to access important forms, file maintenance requests, and even pay their bills. The LA property management company is also showcasing some of its latest, hottest properties for rent on its website, allowing potential lessees the ability to browse apartments from the comfort of their own homes.

"TDI Properties is the kind of property management Los Angeles needs. We understand that LA property management is about more than just arranging an apartment lease; it is about making all aspects of the rental process as accessible and convenient as possible. In today's day and age, nobody wants to be stuck dealing with paper and pen. At our Los Angeles property management company, every step of the process can be completed online. Our customers can request a rental, arrange for maintenance to be done or pay their bills from any computer or Smartphone," said Tzvi Ferszt, CEO of TDI Properties.

The LA property management company offers apartments, houses, and commercial properties available for rent. The full list of rentals can be seen on the company's website and details about each of the properties are available online as well. In keeping with its technological prowess, the TDI Properties website allows users to text or email listings with a conveniently integrated one-click button that can be found on the right hand side of each property's page.

Another handy button on each listing is the "Apply Online" option. Clicking on that brings up a simple application form for the LA property management company. It's easy and convenient, and makes squaring away paperwork during the rental process quick and hassle-free.

Residents living in one of the properties run by the Los Angeles apartment manager won't have to place a phone call when filing a maintenance request. A simple form available through TDI Properties' website allows lessees to record repair needs with little delay, ensuring that they'll be addressed as soon as possible. For specific requests, TDI Properties has service available at all times, even on weekends and holidays. Renters can send a quick email with the details of the problem and TDI Properties will send someone over to fix it as quickly as possible. The Los Angeles property management company prides itself on providing speedy repairs and maintenance in all cases, even non-emergencies.

The TDI Properties website also offers useful links and phone numbers to external companies, such as a renter's insurance office, the police department, and local telephone companies. The LA property management company does its best to ensure that tenants have the services they need on an accessible basis.

To take advantage of these services, visit the TDI Properties website at http://www.TDIPropertiesInc.com. The company can also be found on Facebook at http://www.facebook.com/TDIPropertiesInc or on Twitter at http://twitter.com/TDIProperties. Those who prefer a more traditional route can call 877-389-9277 to speak to a customer service representative, and anyone interested in Los Angeles property management can benefit from reading the TDI Properties blog, available at http://www.TDIPropertiesInc.com/blog.