Queens Council on the Arts is inviting New Yorkers to attend its fourth Queens Art Express Festival starting June 14 as well as The Moveable Feast, a new feature showcasing food in Queens.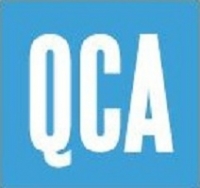 FOR IMMEDIATE RELEASE

"Our goal with QAX is to promote Queens as a cultural destination to art patrons in and around the borough. Featuring an array of performance and visual art exhibits and activities, the QAX calendar offers a little bit of everything, from music in Flushing to contemporary theater in Sunnyside. We're taking things a step further in 2012 with The Moveable Feast, a promotion designed to align local artists and dining hotspots to spotlight the neighborhoods of Flushing, Jamaica, and Long Island City," said Brian Tate, marketing strategist of The Tate Group, who co-developed QAX 2012 with the Queens Council on the Arts.

The Moveable Feast matches area artists and restaurants to showcase destinations throughout Queens via dynamic video shorts. Diners in search of diverse food in Queens can prepare their palates in advance at the QAX website, which lists participating eateries in the three participating neighborhoods. The Moveable Feast's picks include Sangria Tapas Bar & Restaurant, in keeping with the Portuguese legacy along Sutphin Blvd. in Jamaica, and Rincon Cafe Energy, which offers healthy shakes and salads on Jamaica Avenue. Another highlighted restaurant, Long Island City's LIC Market boasts American Nouveau cuisine featuring seasonal and locally farmed ingredients and chef-inspired products, with local artwork displayed in its cozy interior. In Flushing, the internationally renowned Rose Tea House serves up a traditional high tea in a setting glorifying Artist Robert Huang's love of Roses as a tea essence and visual metaphor.

QAX additionally encompasses a range of special events in Queens, including the QAX 2012 After-Party on Friday, June 15 from 9 to 11 p.m. at Currency in Long Island City. Presented in conjunction with Rockrose Development Corp., the free event will feature performances by GlobeSonic Sound System, a DJ collective known for capturing world music with a modern flair. Preceding the party will be a QAX Special Event, "What If We Re-Made U.S. Economic Policy?" from 6 to 9 p.m. at the same venue. This combined exhibition-performance is part of QAX's "What If We Made A New World?" series, which conceptualizes a world in which artists decide public policy. Held the first three days of the festival, "What If We Made A New World?" features new collaborative artwork, installations and performances by 12 top New York City creators, and additional installations from PEACOCK, an arts collaborative celebrated for its interventionist exhibits and events. For details, see http://www.QueensArtExpress.com/special-events.

Visit http://www.QueensArtExpress.com to view the Queens Art Express calendar, or learn more about Queens Council on the Arts' upcoming events in NYC online at http://www.QueensCouncilArts.org or by phone at 347-505-3010. The provider of affordable and free events in NYC is available on Facebook and Twitter as well at http://www.facebook.com/QueensCouncilArts and http://twitter.com/QCASocial, respectively.