Denver senior care companies continue to hire senior caregivers and nursing aides, even though the unemployment nationwide continues to be high. Denver and surrounding resort areas continue to need senior care workers and nursing aides.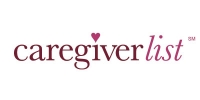 FOR IMMEDIATE RELEASE

Senior caregiver employment needs continue to rise in the Denver, Colorado area. Although national unemployment remains high, senior care companies in the Denver area continue to hire nursing assistants and professional caregivers to keep up with staffing needs.

Denver, Colorado job hunters may consider beginning a career in senior care, as employment opportunities will continue. The senior care industry has been identified as one of the top employers in the next decade.

Caregiverlist.com provides online tools for senior caregivers, nursing assistants and seniors. Caregivers and those interested in becoming a caregiver may submit a Caregiverlist job application and apply for part-time and full-time positions in the Denver area. As senior care companies must maintain a minimum staffing level of caregivers and C.N.A.'s, training programs are always offered to keep new nursing assistants and caregivers available for new positions. Denver senior care companies subscribe to Caregiverlist.com's hiring tools in order to always have access to available candidates.

"Certified Nursing Aids must be staffed around-the-clock at nursing homes, hospitals and assisted living communities offering care services," says Julie Northcutt, CEO of Caregiverlist.com. This requires an ongoing need for new trainees for these positions.

Caregiving job positions include:




Certified Nursing Assistant (C.N.A.)


Companion Caregiver


Live-in Caregiver (Stays in senior's home for few days in row)




A caregiver job description along with a caregiver resume writer tool may be found on Caregiverlist.com. Those interested in beginning a career as a caregiver or growing their caregiving career may also find a C.N.A. school directory which includes admission requirements and read caregiving stories from other professional caregivers to learn about the fulfillment of caregiving as a career.

No experience is required, beyond a caring personality, for beginning caregivers. All caregivers must pass a professional background check and personal and business reference check before becoming employed as a senior caregiver. A 10-hour online caregiver training course provides certification for caregivers on Caregiverlist.com.