Global vacation home-swap site Love Home Swap says that one Olympic race has already begun ahead of the scheduled opening ceremony for this yearís games: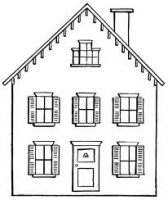 FOR IMMEDIATE RELEASE

The forthcoming Olympics in London have kick-started a race among international members of the site to swap their homes with Londoners and grab a piece of the Olympic action without paying the heightened hotel bills.

Love Home Swap reports that London is now the home swap capital of the world. Short-term home swaps with properties in London have easily become the most requested on LoveHomeSwap.com and it appears that Londoners are not being slow out of the blocks to meet this demand.

In the last few months, there has been a 500 per cent increase in applications from Londoners to register their properties on the site. Set to escape the Olympic frenzy in a destination of their choice, homeowners will also be saving money on the usual hotel fees, which could fall in excess of £2,000.

The concept behind Love Home Swap is simple. A registered member need no longer commit up to 80 per cent of their holiday budget to hotels by performing a house swap with the home of other registered members around the globe. There are currently stylish properties in more than 80 different countries to choose from. Whether it is Indonesia or Iceland, Guatemala or Greece, South Africa or Sri Lanka, there are homes available to meet any expectation.

Many popular London properties have already secured house swap deals with more added each day. Properties on the site include the sedate charms of a three-bedroom Notting Hill flat, a four-bedroom Victorian townhouse in Islington and a secluded maisonette in Primrose Hill. In exchange for these, Londoners could be enjoying the charms of a huge timber-framed home perched up in the Colorado Rockies, a large rural farmhouse in France or a pool villa on a Thai island.

For some Londoners considering a home exchange Italy, with its wines and cuisine, is an attractive Olympic getaway option. Others prefer to put even more distance between themselves and the games by travelling to destinations such as South Africa or Bali. At the moment, with London leading the international home swap field by far, the world really can be a London homeownerís oyster.

About Love Home Swap

Love Home Swap is a stylish home exchange service where registered members can swap their homes safely and securely with other members around the globe and vacation for less.