Edgar Perez, Presenting The Speed Traders Workshop 2012 New York City, "How Algorithmic and High Frequency Traders Leverage Profitable Strategies to Find Alpha in Equities, Options, Futures and FX", New York, September 25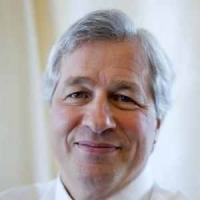 As reported by The Wall Street Journal, a massive trading bet boomeranged on J.P. Morgan Chase & Co., leaving the bank with at least $2 billion in trading losses and its chief executive, Chief Executive Officer, James Dimon, with a rare black eye following a long run as what some called the "King of Wall Street." The losses stemmed from wagers gone wrong in the bank's Chief Investment Office, which manages risk for the New York company. The Wall Street Journal reported early last month that large positions taken in that office by a trader nicknamed "the London whale" had roiled a sector of the debt markets.

The bank, betting on a continued economic recovery with a complex web of trades tied to the values of corporate bonds, was hit hard when prices moved against it starting last month, causing losses in many of its derivatives positions. The losses occurred while J.P. Morgan tried to scale back that trade. The bank's strategy was "flawed, complex, poorly reviewed, poorly executed and poorly monitored," Mr. Dimon said Thursday in a hastily arranged conference call with analysts and investors after the stock-market close. He called the mistake "egregious, self-inflicted," and said: "We will admit it, we will fix it and move on," he said.

While this London Whale betting might tarnish the reputation of the bank, which came through the financial crisis better than most peers, the same cannot be said of high frequency trading ran by most major banks. That's why the growing interest in Edgar Perez's The Speed Traders Workshop 2012 New York City, "How Algorithmic and High Frequency Traders Leverage Profitable Strategies to Find Alpha in Equities, Options, Futures and FX" (http://www.TheSpeedTradersWorkshop.com) on September 25, as he continues his global tour educating investors and traders on algorithmic and high frequency trading in Hong Kong, Shanghai, Moscow, Kuala Lumpur, and Singapore.

Edgar Perez is widely regarded as the preeminent expert in the specialized area of high-frequency trading; he is the author of The Speed Traders, An Insider's Look at the New High-Frequency Trading Phenomenon That is Transforming the Investing World (http://www.TheSpeedTraders.com), published by McGraw-Hill Inc. (2011). He has been featured on CNBC Cash Flow (with Oriel Morrison), CNBC Squawk Box (with Geoff Cutmore), BNN Business Day (with Kim Parlee), TheStreet.com (with Gregg Greenberg), Channel NewsAsia Business Tonight and Cents & Sensibilities (with Lin Xue Ling), NHK World, iMoney Hong Kong, Hedge Fund Brief, The Wall Street Journal, The New York Times, Dallas Morning News, Valor Econômico, The Korea Herald, FIXGlobal Trading, The Korea Times, TODAY Online, Oriental Daily News and Business Times.

Edgar Perez has been engaged to present to the U.S. Securities and Exchange Commission, CFA Singapore, Hong Kong Securities Institute, Courant Institute of Mathematical Sciences at New York University and Pace University, among other public and private institutions. In addition, Perez has spoken at a number of global conferences, including Harvard Business School's Venture Capital & Private Equity Conference (Boston), High-Frequency Trading Leaders Forum (New York, Chicago, London), MIT Sloan Investment Management Conference (Cambridge), Institutional Investor's Global Growth Markets Forum (London), Technical Analysis Society (Singapore), TradeTech Asia (Singapore), FIXGlobal Face2Face (Seoul) and Private Equity Convention Russia, CIS & Eurasia (London).

Edgar Perez was a vice president at Citigroup, a senior consultant at IBM, and a consultant at McKinsey & Co. in New York City. Edgar Perez has an undergraduate degree from Universidad Nacional de Ingeniería, Lima, Peru (1994), a Master of Administration from Universidad ESAN, Lima, Peru (1997) and a Master of Business Administration from Columbia Business School, New York, with a dual major in Finance and Management (2002). He belongs to the Beta Gamma Sigma honor society.