BaskWorld.com is promoting its revolutionary No. 9 BASK spray featuring 98.6% pheromones for men, whose ingredients have been empirically proven to entice women.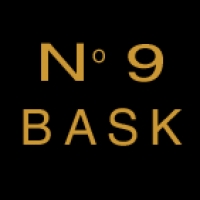 FOR IMMEDIATE RELEASE

Backed by laboratory proof, BaskWorld.com is now promoting its scientific and revolutionary breakthrough No. 9 BASK attractant, a 98.6% concentration of male pheromones shown to ignite the brain's hypothalamus and captivate female attention. Available online at http://www.BaskWorld.com, No. 9 BASK features androstadienone, a pheromone men can apply like cologne that has been proven to elicit a sexual reaction from straight women.

"No. 9 BASK is capitalizing on a major advancement in the study of human sexual attraction. Our product features the highest concentration of the best pheromones for men on the market (androstadienone male pheromones), which have been empirically shown to light up the anterior hypothalamus, the brain's hub for emotion and sexual attraction," said Matt Halper, CEO of BaskWorld.com.

Scientists from the Stockholm Brain Institute confirmed the power of androstadienone male pheromones using positron emission tomography, a method of scanning that measures electrical activity in the brain. The findings were published in the Proceedings of the National Academy of Sciences and additionally received coverage in The Guardian.

In the study, subjects of various genders and sexual orientations alternately sniffed androstadienone, odorless air, and several common scents. Brain scans revealed that straight women experienced an increase in blood flow in the sexually charged hypothalamus after inhaling the pheromone for men; straight men displayed a similar reaction from estratetraenol, a seductive female pheromone that BaskWorld.com also incorporates into its collection of pheromones for men and women.

No. 9 BASK is available for both Men attracting Women and Women attracting Men, incorporating androstadienone male pheromones and estratetraenol, respectively, at concentrations of at least 98.6% per bottle. Removed of all additives, oils, and fillers, No. 9 BASK is the most potent attractant to exist in the global market, Mr. Halper notes, and therefore inspires higher levels of enchantment and lust among members of the opposite sex. Both odorless and undetectable, No. 9 BASK can be applied like a cologne or perfume on the forearms and neck. The pheromone for men lasts up to three days on the body and six days on clothing.

BaskWorld.com is offering limited-time discounts on select sizes of No. 9 BASK pheromones for men and women. Shoppers can now expect a huge saving of up to $50. Orders are always in stock and available to ship in 24 to 48 hours.

Learn more about No. 9 BASK and how male pheromones can unlock sexual desires at http://www.BaskWorld.com or call 754-551-6397. BaskWorld.com also posts updates about pheromones men can apply to attract women on Facebook and Twitter at http://www.facebook.com/BaskWorld and http://twitter.com/BaskWorld.