BuyTile.com, an online retailer specializing in tile flooring items, is promoting its collection of exterior tiles ideal for outdoor renovation and design projects.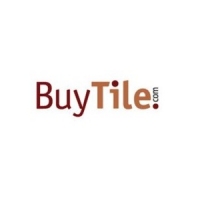 FOR IMMEDIATE RELEASE / PRURGENT

Tile flooring retailer BuyTile, located at http://www.BuyTile.com, is currently spotlighting its extensive inventory of dual interior and exterior tiles in time for the warm weather and homeowners' outdoor design projects. The merchant, which stocks thousands of top-quality ceramic, porcelain, and glass tiles, receives its products directly from the original manufacturers, allowing it to maintain its accessible and economical pricing system. Consisting of natural stone, pebble mosaic, and porcelain, its diverse outside-friendly flooring collection helps give consumers the edge when it comes to orchestrating their own home renovation projects.

"This year we've been lucky to have a warm and sunny spring, and the great weather has been an extra motivation for homeowners who are eager to makeover their outdoor spaces and transform their drab patios into places where they can barbecue, hang out, and throw parties. For those who want to kick-off a new outdoor home improvement project, then, we offer a wide selection of tile flooring options that would be perfect for the task. Whether a customer prefers a cool ceramic tile look, a rustic stone aesthetic, or a playful mosaic tile pattern, they'll be certain to find a low-cost, durable, and attractive option at BuyTile," said Marty Waisbrod, CEO of the tile floors supplier.

One porcelain tile series that's well suited to outdoor usage is the Angkor product line by high-quality Italian manufacturer Cerdomus. Available in seven different shades, including the golden-hued Oro, the blue-tinted Oceana, and the delicate Bianco, the tiles are finished with a textured stone style, lending them a rustic and classic appeal that would especially complement a Mediterranean-inspired design scheme. Functional in both exterior wall and tile flooring settings, the porcelain tile is durable enough for outdoor installation while retaining its attractive appearance. Cerdomus's tiles, which are discounted a minimum of 20% off at BuyTile, are available in 3" x 13", 2" x 6", 1" x 3", and 6.5" x 6.5" sizes.

For a look that tends more towards the whimsical, Coverall Stone Inc.'s cut pebble tiles, also currently subject to steep discounts, are another tile floor variety that would work well in an outdoor setting. Crafted from durable, natural stone pebbles that are tinted in six different inviting shades, the varyingly sized pebbles are arranged in a randomized mosaic formation that achieves a rich, textured look. Sold in square foot tiles with a supportive mesh backing, the pebble mosaic products are easy to install in tile floors. Perfect for patios, decks, fire pits, or even surrounding pools and ponds, the tile flooring is now reduced 20% off its original pricing down to $21.95 per square.

For customers striving to create an elegant and stately look in their outdoor spaces, Northeastern Tiles's Botticino Line stone tile makes for an impressive flooring solution. Crafted from high-quality tumbled marble in tawny and cream hues with varying levels of variegation, the 12" x 12" features an embedded star-shaped pattern in the center. Suitable for commercial and domestic uses, marble is durable and attractive, and is also frost-resistant when used outdoors. Now discounted a full 36% off its original price, the tile flooring is on offer for $27.37 per piece.

To connect with the ceramic tile seller, visit its website at http://www.BuyTile.com or call 855-455-TILE (8453). BuyTile also keeps active social profiles on Facebook and Twitter at http://www.facebook.com/BuyTilecom and http://twitter.com/BuyTileNewYork, and writes a tile floors blog at http://www.BuyTileBlog.com.