Edgar Perez, Presenting The Speed Traders Workshop 2012 Warsaw, Poland, "How Algorithmic and High Frequency Traders Leverage Profitable Strategies to Find Alpha in Equities, Options, Futures and FX", May 11, 2012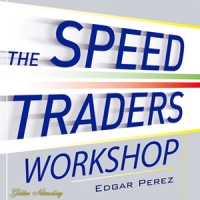 FOR IMMEDIATE RELEASE / PRURGENT

The highly anticipated roadshow for Facebook Inc's initial public offering is scheduled to start on Monday May 7, meaning the company's shares should begin trading on May 18. No other than founder and CEO Mark Zuckerberg, who has mostly operated in the background during Facebook's closely watched journey to public markets, will be involved in the roadshow.

Facebook is set to raise at least $5 billion in what will likely be the largest Silicon Valley IPO ever. The world's largest social network continues to command keen investor interest although disappointing first-quarter results raised questions about whether it can sustain breakneck growth for the longer term. The recent acquisition spurt by the company could have added about a week to the IPO timetable as regulators signed off on the deals.

Equally anticipated in Poland is Edgar Perez's The Speed Traders Workshop 2012 Warsaw, "How Algorithmic and High Frequency Traders Leverage Profitable Strategies to Find Alpha in Equities, Options, Futures and FX" (http://www.TheSpeedTradersWorkshop.com) on May 11 at the Warsaw Stock Exchange. Perez is widely regarded as the preeminent expert in the specialized area of high-frequency trading; he is the author of The Speed Traders, An Insider's Look at the New High-Frequency Trading Phenomenon That is Transforming the Investing World (http://www.TheSpeedTraders.com), published by McGraw-Hill Inc. (2011).

The Speed Traders Workshop 2012 Warsaw reveals how high-frequency trading players are succeeding in the global markets and driving the development of algorithmic trading at breakneck speeds from the U.S. and Europe to India, Singapore and Brazil.

Edgar Perez has been featured on CNBC Cash Flow (with Oriel Morrison), CNBC Squawk Box (with Geoff Cutmore), BNN Business Day (with Kim Parlee), TheStreet.com (with Gregg Greenberg), Channel NewsAsia Business Tonight and Cents & Sensibilities (with Lin Xue Ling), NHK World, iMoney Hong Kong, Hedge Fund Brief, The Wall Street Journal, The New York Times, Dallas Morning News, Valor Econômico, The Korea Herald, FIXGlobal Trading, The Korea Times, TODAY Online, Oriental Daily News and Business Times.

Edgar Perez has been engaged to present to the U.S. Securities and Exchange Commission, CFA Singapore, Hong Kong Securities Institute, Courant Institute of Mathematical Sciences at New York University and Pace University, among other public and private institutions. In addition, Perez has spoken at a number of global conferences, including Harvard Business School's Venture Capital & Private Equity Conference (Boston), High-Frequency Trading Leaders Forum (New York, Chicago, London), MIT Sloan Investment Management Conference (Cambridge), Institutional Investor's Global Growth Markets Forum (London), Technical Analysis Society (Singapore), TradeTech Asia (Singapore), FIXGlobal Face2Face (Seoul) and Private Equity Convention Russia, CIS & Eurasia (London).

Edgar Perez was a vice president at Citigroup, a senior consultant at IBM, and a consultant at McKinsey & Co. in New York City. Edgar Perez has an undergraduate degree from Universidad Nacional de Ingeniería, Lima, Peru (1994), a Master of Administration from Universidad ESAN, Lima, Peru (1997) and a Master of Business Administration from Columbia Business School, New York, with a dual major in Finance and Management (2002). He belongs to the Beta Gamma Sigma honor society. Edgar Perez resides in the New York City area and is an accomplished salsa and hustle dancer.