MaxVite, a premium online cheap vitamins retailer, recently announced new discounts on its extensive product range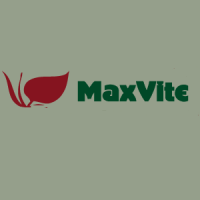 For those who are looking to buy supplements, MaxVite, a premium online cheap vitamins retailer, recently announced new discounts on its extensive product range. With a particular focus on its fish oil tablets and acidophilus supplements, the seller – located online at http://www.MaxVite.com – is offering limited-time price reductions as a way to make its multivitamins accessible to a wide customer base.

"As a one-stop shop for supplements for children, adults, and the elderly, MaxVite is dedicated to providing our customers with a huge range of discounted multivitamins. In addition to our premier supply of diversified health supplements, we also stock a range of kosher products so our religious customers' needs are not neglected. Having gained knowledge and experience over the course of the last 10 years working in the industry, we strive through both our product inventory and our customer service policies to treat our clientele with integrity and establish ourselves as a go-to source for their diverse health needs," said Alex Friedman, CEO of the cheap vitamins merchant.

As part of the recently launched promotion on its products, MaxVite is spotlighting its collection of acidophilus supplements. Acidophilus, known for its probiotic characteristics, appears naturally in yogurt and other dairy products, and helps aid in and regulate digestion. For those who suffer from lactose intolerance, acidophilus can also make digesting dairy easier.

MaxVite sells acidophilus supplements in a full 84 different sizes and permutations, which make the digestive aids accessible to families both large and small. Available in capsules, tablets, and bio beads, as well as probiotic non-dairy powder, chewable fruit-flavored wafers, and drinkable varieties, the extensive inventory begins at only $5.24 for Nature's Way Primadolphilus Fortify 10 capsule pack, a 25% discount off the item's list price.

Another primary focus of MaxVite's new discounts is its fish oil supplements. Fish oil tablets are valuable supplements because of their high quantities of omega 3 fatty acids, which help maintain the brain, heart, bone, and joints and fight against high blood pressure and cholesterol, rheumatoid arthritis, diabetes, and heart disease. While fish oil was traditionally disliked for its strong taste, it is now being manufactured in convenient tablets that make its consumption much more palatable. MaxVite's inventory of discounted fish oil tablets is almost 100 items deep, and covers a range of quantities. Many items on the site are priced below $10, including Nature's Answer EPA Fish Oil, which contains 90 softgel tablets and is sold for only $7.49.

In addition to its selection of fish oil supplements and other multivitamins, MaxVite also stocks a wide range of amino acid items, skin care products, cosmetics, enzymes, and more. The seller also offers attractive customer service policies, ranging from a deal of the day feature on its website's home page to free shipping on all orders priced over $75.

To connect with the cheap vitamins seller, go online at http://www.MaxVite.com, or call 877-525-1700. MaxVite maintains Facebook and Twitter profiles at http://www.facebook.com/MaxVite and http://twitter.com/MaxVite, and also keeps a multivitamins blog at http://www.VitaminsReviews.com...