Drink dispenser merchandiser Classic Hostess is inviting shoppers to visit its expanded inventory of gifts for special occasions and home decor items.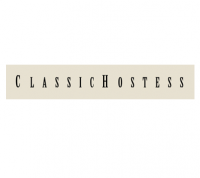 FOR IMMEDIATE RELEASE / PRURGENT

Classic Hostess, an online seller known for its collection of elegant drink dispensers, is promoting its expanded collections of home decor pieces and gifts, available online at http://www.ClassicHostess.com/homedecor.aspx and http://www.ClassicHostess.com/occassions.aspx, respectively. Complementing its selection of barware and other home essentials, Classic Hostess's new offerings cover a wide range of aesthetics and occasions.

Among Classic Hostess's newest home decor offerings is the company's selection of scented candles (http://www.ClassicHostess.com/scentedcandles.aspx) and room diffusers (http://www.ClassicHostess.com/homefragrancesandscentedroomdiffusers.aspx), including a range of luxurious products by ACQUIESSE. The brand's Trump Home Bergamont & Vetiver Collection, sold as both a candle and diffuser, provides an understated elegance in both its packaging and scent. On sale from $55 to just $43.99, the Trumble Home Candle (http://www.ClassicHostess.com/aquiessebergamontandvetiverlargetrumphomecandle.aspx) is made of the brand's proprietary soy formula and housed in thick, clear glass with a heat-resistant cover that doubles as a pedestal when the candle is in use. Featuring a blend of floral and grassy scents, the candle and its corresponding diffuser would pair well with many of Classic Hostess's elegant glass beverage dispenser options.

Also in home decor, the retailer's inventory of aircraft and aviation models (http://www.ClassicHostess.com/aircraftandaviationmodels.aspx) features miniaturizations of both civilian and military crafts. With a product base ranging from playful mobiles to authentic models of the Gee Bee #11 Speedster (http://www.ClassicHostess.com/authenticmodelspeedsterairplane.aspx) and other historic planes, Classic Hostess caters to casual shoppers and aeronautics enthusiasts alike. Nostalgic consumers may also enjoy the Jerk Soda Fountain collection, part of the seller's barware inventory (http://www.ClassicHostess.com/barware.aspx).

Classic Hostess additionally offers gifts for a range of special occasions, from Mother's Day and Father's Day to wedding, baby shower, and hostess trinkets. Shoppers looking the for perfect wedding gift can browse the retailer's selection of photo albums, barware and serving wares, among other choice products. The Diamond Brandy Glasses (http://www.ClassicHostess.com/diamondbrandyglasses-setof4.aspx) by Rolf, currently on sale from $85 to $67.99, boast glistening faceted cuts arranged in a classic diamond pattern. The higher-end Trio Elegant Beverage Dispenser (http://www.ClassicHostess.com/trioelegantbeverageserver.aspx) is another appealing option featuring fine glass construction and a wrought-iron stand with leaf adornments; the product, which features three drink dispensers, is now discounted from $515.26 to $489.99.

Ideal for shoppers looking to thank a gracious friend or neighbor, Classic Hostess's hostess gift collection encompasses an assortment of refined household items. The retailer recommends its Glass Pedestal Drink Dispenser with Ice Insert (http://www.ClassicHostess.com/glasspedestaldrinkdispenserwithiceinsert.aspx) to suit the recipient's next outdoor party; featuring an inner compartment to keep beverages cool, this beverage dispenser is discounted from $99.99 to $69.99. For the hostess who loves to bake, the Carousel Cupcake Holder (http://www.ClassicHostess.com/carouselcupcakeholder.aspx), on sale for $59.99 from $68.99, is another choice option.

Learn more about Classic Hostess online at http://www.ClassicHostess.com or dial 888-280-6539. The glass beverage dispenser store is additionally present on Twitter at http://twitter.com/ClassicHostess and on Facebook at http://www.facebook.com/ClassicHostess.