Rare and special edition coin sets retailer The Patriotic Mint is promoting its selection of limited-availability state quarter collections to coin enthusiasts.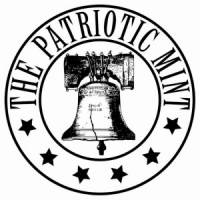 FOR IMMEDIATE RELEASE

Collectible coins merchant The Patriotic Mint, which specializes in delivering rare and limited-edition coin sets to consumers and collectors, is currently featuring its selection of state quarter sets online at http://www.ThePatrioticMint.com. Coin collecting hobbyists, who may have sought out the limited-edition state quarters when they were first released, now have the option of purchasing special edition sets of the quarters, ranging from 24-karat gold-plated quarters to colorized coins.

The federal state quarters program first began in 1999 and ran for 11 years until 2009. Each year, the United States Mint released five different state quarters, issued in the order that the respective states joined the union. Each individual state quarter was produced at the Philadelphia and Denver Mints for only 10 weeks at a time, guaranteeing that the collectible coins would only be released to the public in limited batches. The programís debut inspired a frenzy of coin collecting, and the quarters are only increasing in value after the conclusion of their limited-release production.

With those coin collecting enthusiasts in mind, The Patriotic Mint has made available different state quarter coin sets, sold in varying quantities and styles. Beginning at only $16.95, the 2009 BU State Quarter Set is one that should appeal particularly to collectors of rare coins. Featuring the state quarters representing Washington, D.C. and the United Statesí territorial properties (including Guam, Puerto Rico, and the Virgin Islands), the quarter set completes the collections for those who missed the territorial properties coins when they were first released.

Also included in The Patriotic Mintís range of five or six-item coin sets is its range of 24-karat gold-plated state quarters. Sold in five-part collections that group the collectible coins by year of release, the sets are each only $16.95, and include an elegant black presentation case. The coins are each plated with seven mils of gold in a high-quality process that preserves the original coin designs while lending each piece a light-catching and elegant sheen.

Of its complete state quarter coin sets, The Patriotic Mint has on offer different styles and finishes, all available for budget-friendly coin collecting. The Complete Set of P&D BU State Quarters with Frame is the most classic option, featuring shiny and well-preserved quarters displayed in an attractive mahogany-hued frame. The quarter set features all 56 state and territorial quarters produced by both the Denver and Philadelphia Mints, adding up to a complete set of 112 coins. The coins, display frame, and accompanying gloves are being sold to consumers for only $149.99, with the knowledge that the coins will continue to increase in value.

The Patriotic Mint also has made available for a limited time state quarter coin sets with different finishes. The Complete Set of 56 Gold-Plated Quarters in a Box, on offer for a brief discount at $124.95, features individually encapsulated, high-quality gold-plated coins housed in a deluxe presentation box that is certain both to protect and impress. For those looking for striking and vibrant versions of the coins, The Complete Set of 56 Colorized Coins is available now to consumers. Accomplished through a revolutionary new technique, the colorizing process lends the quarters a vibrancy that should appeal to coin collecting hobbyists of all ages. The state quarters are additionally available in a framed complete set of 56 gold-plated coins that also feature colorization and holographic images. Each set of colorized coins is on offer for $99.95, with a $5 flat shipping rate on all orders of collectible coins.

To learn more about The Patriotic Mint and its selection of state and national park quarters, find the retailer online at http://www.ThePatrioticMint.com. Customers can additionally connect with the company on Facebook and Twitter at http://www.facebook.com/ThePatrioticMint and http://twitter.com/PatrioticMint.