North Chicago, children's orthodontist Dr. Michael Stosich explains why braces are a good choice for a New Year's Resolution.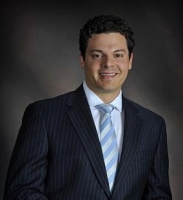 FOR IMMEDIATE RELEASE

CHICAGO AND GRAYSLAKE, ILLINOIS - It's a new year, and seeking anorthodontist should be at the top of the New Year's Resolution list for 2012.

Straight teeth are a great side effect of getting braces; however, health benefits are attributed to aligned teeth, too.

Once the teeth are aligned, keeping a good oral hygiene regime is easier. Misaligned teeth provide spaces for food and bacteria to hide. This can lead to dental carries and periodontal disease. Research has shown that gum disease may be associated to heart disease.

"It's a wonderful feeling to have a beautiful, healthy smile," says Dr. Michael Stosich, a SureSmile braces provider. "The associated health benefits are a plus."

Typically, straight teeth are easier to work with. Biting and talking could be hard if the teeth are crooked, or the bite is off. Underbites and overbite can cause wear and tear on the back teeth, difficulty eating or a speech impediment.

If a child has a noticeable protruding lower jaw, seek the help of a children's orthodontist as soon as possible. Early detection is key. The longer parents wait, the higher the chance of a child needing jaw correction surgery later down the road.

Anyone can begin the year off right by getting themselves or their child examined by an orthodontist. Orthodontic treatment can start anytime. Everyone deserves to have a beautiful, healthy smile, regardless of age.

Learn More:

To learn more about orthodontics for children, visit the website: www.identityortho.com. To speak to a team member or schedule a complimentary consultation, call (847) 548-4200. Online appointment request forms are available on the website.

About Dr. Michael Stosich


Dr. Michael Stosich attended the Temple University School of Dentistry in Philadelphia and earned a Doctor of Dental Medicine degree. He then pursued critical specialty training in orthodontics and dentofacial orthopedics at Temple University, and also received a Master's Degree. He was awarded the Coben Scholar in Orthodontics. He went on to complete a four-year craniofacial fellowship at the University of Pennsylvania and The Children's Hospital of Philadelphia.

Prior to making a commitment to orthodontics, Dr. Stosich trained at the University of Illinois and Columbia University for his undergraduate and graduate degrees in tissue engineering.

© 2012 Dr. Michael Stosich and Master Google. Authorization to post is granted, with the stipulation that Dr. Michael Stosich and Master Google, an SEO management company, are credited as sole source. Linking to other sites from this document is strictly prohibited, with the exception of herein imbedded links.