The use of tarps has risen in 2011 due to global natural disasters.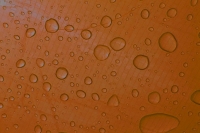 FOR IMMEDIATE RELEASE / PRURGENT

Disaster strikes daily around the world. While most of the disasters we hear the most of include those where large numbers of people are killed, such as the Japan tsunami of March 15, 2011, others may be smaller scale such as the tornadoes that struck Oklahoma in May of the same year. However, in either case, tarps are often used to provide the needed temporary shelters for people and their possessions until a more permanent solution is found. Since January 1st 2011 the sales of tarps has risen heavily.

There are many materials from which a tarp can be made. Traditionally they were made from heavy canvas, but today plastic provides a lighter weight waterproof tarp.

When manufactured, the tarps usually has several grommets placed along the edges. These grommets are the perfect place to attach ropes or bungee cords to secure the cover in place.

A leading tarps supplier, Tarps Plus was quoted, "Our supply of tarps has risen 20% due to the natural disasters of 2011."

In areas where rain follows the disaster, such as in a tornado, the poly tarps can be stretched over the remaining possessions to form a tent to prevent further damage. In many third world countries, the tarp may become the home to the victims until the home can be rebuilt.

In some cases, a large tarp is hoisted overhead to form a make shift hospital or even an operating room where those who have been injured in the disaster may receive the needed care to help them start the healing process.

In addition to use in areas of disasters, tarps are often found useful in homes or industry. They can provide protection for machinery that needs to be left outside as well as a shade for the family reunion. Truckers make use of these covers to protect and secure their load on the road. Farmers may use tarps to cover large haystacks to prevent damage and loss of nutrients caused by a sudden cloud burst. The tarps are a device that can be used for many different purposes.