In early November, the GB Boccia squad that will be working towards the London 2012 Paralympic Games, was announced and Treloar's school and college was pleased to have a number of current and former students in the team.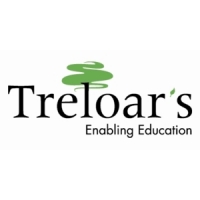 FOR IMMEDIATE RELEASE / PRURGENT

The past and present students from Treloar's school and college for physically disabled young people in Hampshire included David Smith (former student), Dan Bentley (former student), Ce Turk (former student), Andrew Morgan (current student) and Jess Hunter (current student).

Barry Bowden, Treloar's Care Coordinator and Lead Coach for GB Boccia BC1 / BC2 Athletes said: "5 out of 14 athletes in the team are Treloar's current and former students. This is testament to the terrific work that we undertake as a multi disciplinary team here at Treloar's. I would like to take this opportunity to thank the Trust again for the continued support I receive while undertaking my coaching role for GB Boccia."

Believed to have Ancient Greek origins, Boccia is played on a long, narrow court by individuals, pairs and teams and was first introduced to the Paralympic Games in 1984 at New York. The aim of the sport is to throw or bowl a ball so that it lands as close as possible to the target ball known as the 'jack'. At the close of each 'end', the athlete whose ball is closest to the jack scores a point for each of their balls that finishes closer than their opponent's best effort.

Recently Treloar's students have once again proved their excellence in Boccia, during the British Boccia Championships, at the Peak Sports Village in Stirling.

In the BC1 classification former student David Smith finished first, with current student Andrew Morgan third.

In the BC2 classification former student Dan Bentley finished second, former student Ali Lalani finished fifth, former student Sean Francis finished seventh and current student James Clowes finished eight.

In the BC3 classification current student Jess Hunter finished sixth, former student Emma Harris eight, former student Ce Turk ninth and former student Liam Beresford tenth.

In the BC 4 classification former student Charlie Wilkinson finished fourth and former student Emma Turner finished seventh.

Treloar's school and college are operated by the Treloar Trust, which aims to prepare young people with physical disabilities for adult life, giving them the confidence and skills to achieve their full potential. More information is available at http://www.treloar.org.uk.