BarcodeLablePro.com give buyers a new way to get single-user version barcode label printing software for Free when check out through TrialPay. Accu2000 Barcode label design and printing software is simple and powerful enough for any size businesses.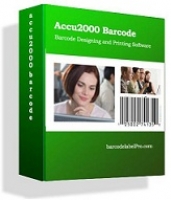 FOR IMMEDIATE RELEASE / PRURGENT

BarcodeLabelPro.com, a leading provider of easy-to-use Accu2000 barcode generating software for any size businesses, give buyers a new way to get free products by partnering with TrialPay, the leader in alternative online payments. Buyers can now get single-user 1D version barcode printing software for Free when they try or buy an offer from one of TrialPay's 2,000 blue-chip advertisers.

Now even the smallest of businesses can benefits of a customized barcode system, including improved inventory control and document management, customized tag ID and product packaging, identifying purchasing trends, reducing human error, and easier shipment tracking.

"We found most software on the market were too complex and too expensive for small business owners," said barcodelabelPro.com founder Dr. Ge. "We believe small business owners should focus their time and energy on running their businesses, not trying to figure out how to run the software. We wanted to build something that was user friendly, super simple, affordable & totally risk free."

Accu2000 Barcode label design and printing software, is designed for easy use by business owners and managers — no IT professional needed. And the 1D barcode software version is promoted for FREE that any size business can afford it. Additionally, customers can try the software without cost or obligation for an unlimited amount of time.

The main features of Accu2000 barcode software includes:

- Support for more than 26 of the most commonly used 1-D and 2-D barcode symbologies (A complete list of compatible barcode symbologies can be found online at www.barcodelabelpro.com)
Ability to design and print labels with barcodes, numbers, text, images and lines

- Compatibility with a wide range of database platforms, including SQL, Oracle, Access, Excel, XML, CSV and more

- Exporting label designs to most image formats, including .bmp, .jpg, .gif, .png, .ico, and more for easier package and label design

- Compatibility with most printers on the market, ranging from ink jet and laser printers to thermal printers and continuous page printers

- Predefined label templates for most label manufacturers, including Avery, PIMACO, Herma, Zweckform and more

Yet, despite its many powerful and flexible features, Accu2000 Barcode is simple enough for anyone to use. It's intuitive WYSIWYG (What You See Is What You Get) interface requires no training and no learning curve, making it accessible to any business owner or manager. Users do not need an IT professional or database expert to implement Accu2000 Barcode, making it ideal for small businesses who don't have such personnel on their payroll.

Money is tight in today's economy, and no one can afford to throw away money on software that isn't right for their business. That's why barcodelabelPro.com gives free, unfettered access to Accu2000 Barcode for an unlimited trial time. Potential customers can download the software without cost or obligation to try for as long as they like.

Companies who need to integrate Accu2000 Barcode with other programs and applications can also purchase Accu200 Barcode Component. Developers can use Accu2000 Barcode Component to integrate Accu2000 Barcode's user-friendly barcode generating features with their existing software for complete customization. Accu2000 Barcode Component is available in .NET assemblies for use with both Windows Forms Applications and asp.net.

More information on Accu2000 Barcode Software can be found online at
http://www.barcodelabelpro.com/Barcode-Label-Design-Software.asp

Or check it video How to Generate Barcode Lables in Minutes with Accu2000 Barcode Maker:
http://www.youtube.com/watch?v=qMa6ZyEUf80

About barcodelabelpro.com
barcodelabelpro.com is a leading software provider of easy-to-use barcode software for small to medium size businesses. barcodelabelpro.com delivers easy-to-use quality software at affordable price.