Taiwan Study Tour, a Taiwan tourism company specializing in tours to study Chinese for Foreigners, has launched a redesigned website.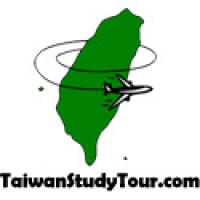 FOR IMMEDIATE RELEASE / PRURGENT

The freshly designed website of Taiwan Study Tour, is now being fully launched during the Taiwan (Mid-Autumn) Moon Festival.

The Chinese language learning program, where foreigners are able to learn Chinese in Taiwan is marketed as a high-class tourism service, where foreigners are asked what they desire most from their trip, their "wishes", that the team is dedicated to seeing come true. Where it's a tour of a famous sight, like Taiwan's famous Sun Moon Lake, or a meeting with their favorite celebrity, the Taiwan Study Tour is dedicated to making it happen, the weeks-long vacations are not just fun and games though either: foreigners will attend world-class chinese lessons from a private university. That's where the name comes from.

It's a tour, but also dedicated to study Chinese in Taiwan.