Fox Web Creations, a Kansas City web design company, is proud to announce the launch of www.USDAHomeLoanApproval.com, a network of USDA approved lenders.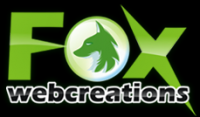 FOR IMMEDIATE RELEASE / PRURGENT

March 30, 2010 -- Fox Web Creations , a Kansas City Web Design and Marketing company, is proud to announce the launch of USDAHomeLoanApproval.com, a network of USDA approved lenders committed to helping more people achieve the American dream of homeownership.

This website incorporates a sleek design architecture with clean, aesthetic lines optimizing the overall consumer experience. The simple and clean site design is part of the companyís mission to continuously meet the needs of potential homeowners by providing easy navigation of content, interactive communication functions, user friendliness, current website technology, and an easy 3-step application form that allows users to find out if they qualify for a USDA Home Loan.

Few people are aware that the USDA also provides home loans. Financing is available for eligible applicants who are looking to purchase a home in many small towns and rural areas. You can find out if you qualify by visiting www.USDAHomeLoanApproval.com.

When you inquire with USDAHomeLoanApproval.com you will be contacted by an experienced rural development loan expert from our network of approved lenders. You will not be contacted by more than one loan consultant and we donít require your social security number or a credit check to inquire. The loan consultant will determine your eligibility and answer all of your questions about the USDA loan process.

Fox Web Creations of Kansas City is also proud to announce that www.USDAHomeLoanApproval.com has reached the national target audience requested by the customer through Search Engine Optimization (SEO), and has received page one and [age two rankings in the first month of launch through targeted optimization and directory submissions. Contact Fox Web Creations to discuss any web site design, ]graphic design, web development, and search engine optimization ideas.